Buying & Selling A Business
Where
AB-Tech Enka Campus
1459 Sand Hill Rd
Small Business Center
Room 2046
Candler, NC 28715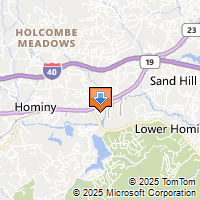 Driving Directions
Contact
Asheville SCORE
Chapter 137
828-271-4786
cc@ashevillescore.org
This seminar will help participants decide whether acquiring an existing business is a preferred option to starting a new business or buying a franchise. It will also cover the steps that need to be taken, including:
Choosing the acquisition target
Confidentiality Agreement
Valuation
Preliminary Due Diligence
Financing
Letter of Intent
Negotiation of Terms
Final Due Diligence
Close
The seminar will be presented by Bob Ganz, a SCORE mentor who has extensive experience in buying and selling businesses.
Doors open at 8:30 AM.  The seminar begins at 9:00 AM SHARP. Please arrive at least 15 minutes early to handle paperwork.
The information provided above comes directly from the organization listed at the top of this entry. Asheville Business Networking takes no responsibility for any errors contained within.